Historic Saloon
Fells Point, Baltimore, MD
Historic Fells Point saloon with local live music.
In the heart of Fell's Point, this after-work meeting place and music venue draws a steady influx of professionals and locals.
There are six flat-screen TVs, ranging from 40 to 60 inches, placed around the rectangular wood bar with a gorgeous pounded copper top.
It may have a seafaring theme, but it's still a sports bar with nightly live music.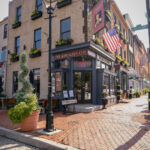 Classic pub fare, craft pints and cocktails.
Loud & Local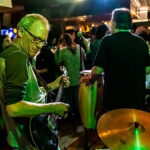 Local Musicians
For decades, many of the area's top bands have performed on The Cup's stage and we are committed to continuing that tradition by giving local acts a place to showcase their talents and music.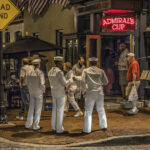 Nautical Roots
Our rich history on the Fells Point waterfront is celebrated throughout our spaces and menus.