Bayside Bar & Patio
Harbor East, Baltimore, MD
A relaxing oasis of style & entertainment.
Located across the street from Ouzo Bay, Ouzo Beach is a relaxing oasis of style & entertainment overlooking Baltimore's Inner Harbor. Escape the city hustle and step into Ouzo Beach's beautiful Mediterranean villa-inspired interior where you can unwind with delightful cocktails and delicious light bites while listening to a live DJ.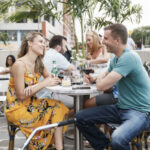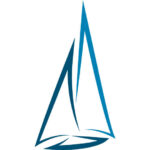 From the Bay to the Beach!
Escape & Unwind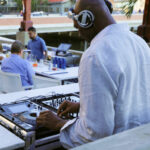 Dance to the Music
To enhance the ambiance, Ouzo Beach features a DJ spinning tunes on Friday, Saturday & Sunday.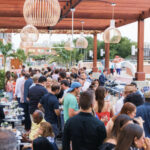 Beach Party
Ouzo Beach's beautiful waterfront views and unique open-air setting makes it the perfect spot to host your event.
1000 Lancaster Street
(Across from Ouzo Bay!)
Baltimore, MD 21201
(443) 708-5818