Cocktail Bar (Coming Soon)
Harbor East, Baltimore, MD
A sophisticated haven for cocktail enthusiasts.
Situated next to Atlas' forthcoming steakhouse, The Ruxton, in Baltimore's Harbor East neighborhood, Order of the Ace is a 40-seat art deco-style cocktail bar that promises to be a truly elevated experience.
Designed by the world-renowned interior designer, Patrick Sutton, Order of the Ace epitomizes elegance and style creating an atmosphere that is both inviting and visually stunning.
Order of the Ace will operate from 5pm until 2am, seven nights a week, ensuring that guests can indulge in its elevated offerings at their leisure.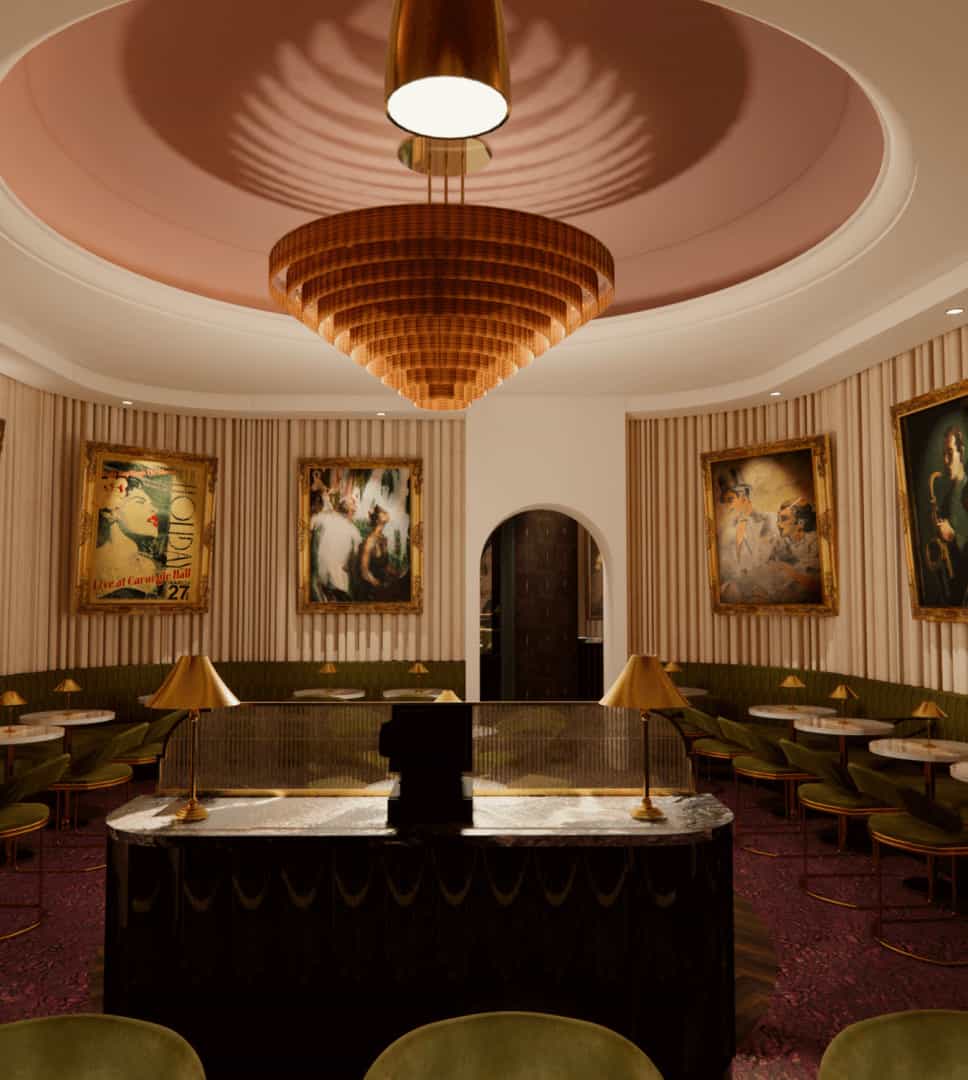 Live music and meticulously crafted cocktails.
At the heart of Order of the Ace is its captivating center stage, where live music will take place seven nights a week. The curated lineup of talented local musicians will create an unforgettable experience for guests, enhancing their enjoyment of craft cocktails and fostering a lively and vibrant atmosphere.
The talented team of mixologists will showcase their expertise, crafting a menu of meticulously crafted cocktails that blend classic flavors with innovative techniques.